One of the first things that people usually say when they see one of my books is, "Oh I used to make Christmas trees out of Reader's Digests"...
or "We made angels out of hymnals when I was a kid."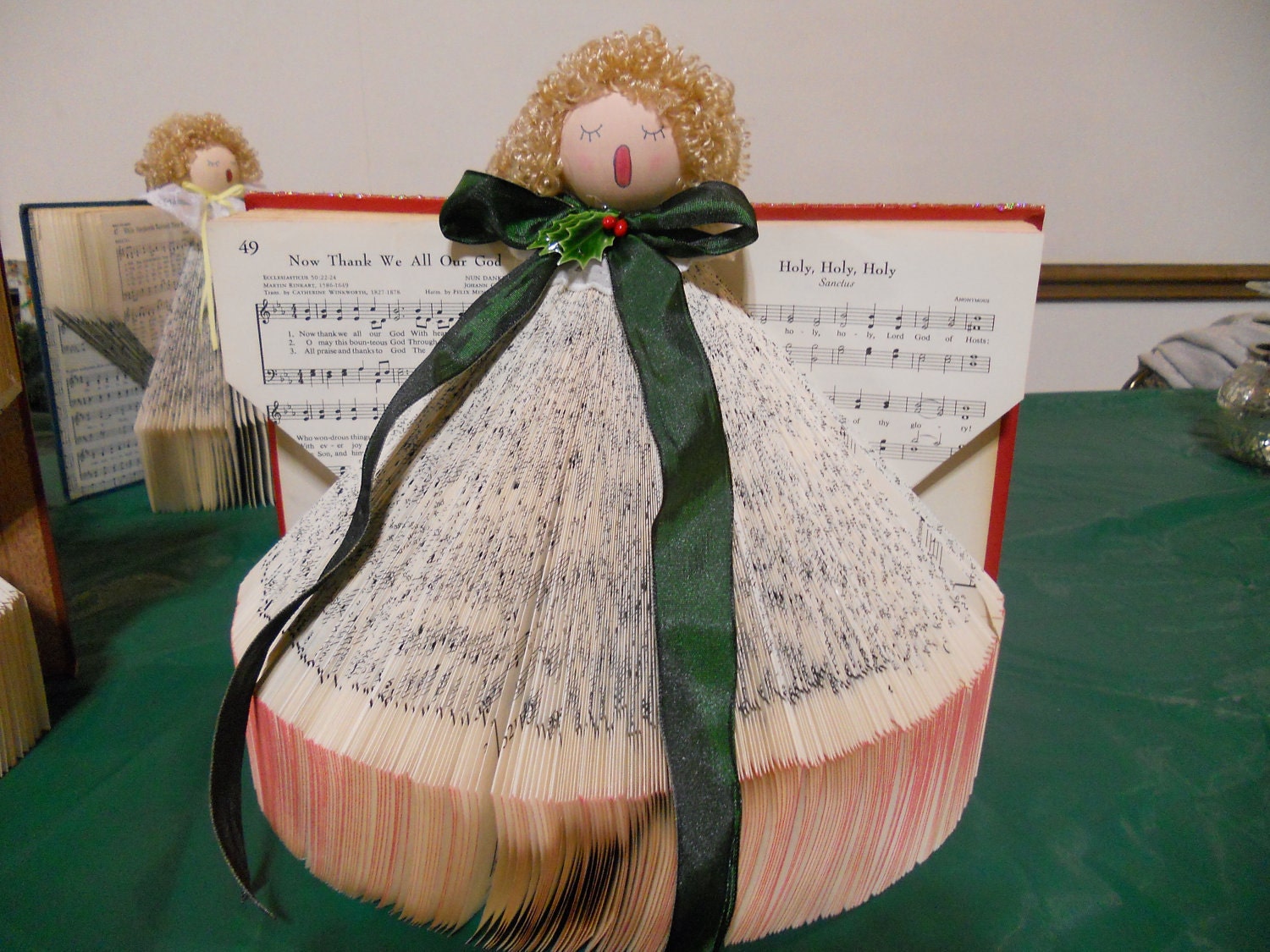 This year I decided to revisit the hymnal idea. I play in a bell choir at my church, so I made a gift for Lee, our director. I started with an old purple(!) Methodist hymnal.
The next thing I had to do was decide what word to fold. I thought about Ring or Bells but I was looking for a longer word. I thought about Hallelujah, but that one was actually too long. So instead I went with
What's cool is that since the pages edges are already stained purple, the word really stands out. See?
Here's our bell choir ringing our Christmas piece. If you look carefully you can see Lee (or at least her arms) at the far right.
She's a great director! Can I get an alleluia?